NEWS
OneFit Integrated Solutions for Sage 50 extend the functionality of Sage products. Click here to see integrated solutions for CRM, Manufacturing or E-Commerce

read more

Sage Payroll Year End. The new tax year is nearly upon us. Contact us if you require program updates or support.

contact us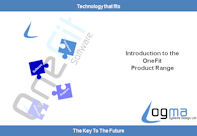 BodyLeft
About Us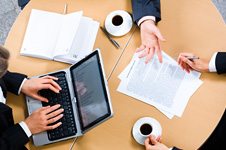 Logma is a well established leading designer and developer of business software solutions, including OneFit software, the latest technology solution for a high number of businesses across a wide range of industries. Being a trusted supplier of total and specialised solutions, including hardware, software and networks, we successfully deliver modular and integrated end-to-end software solutions.
Our solid business experience brings added value to services that we deliver to your company. We have a dedicated core team working together to ensure that you receive the best possible service. With our solid background in business operations, this places us as one of a few select computer systems suppliers that are able to offer your business the solutions to all their computerisation and ITC requirements. We are at the cutting edge of technology when designing and constructing solutions for manufacturing, wholesaling, distribution and service industries.
The ability to supply our own and 'off-the-shelf' products across different environments means that Logma customers benefit from all that Data Processing and Information Technology have to offer in today's hi-tech environment.
Our staff have specialist knowledge of business systems in all types of industry. As well as providing Sage only solutions, we can provide Sage with integrated links to our OneFit software package.
For more information on extended functionality for your Sage 50 or 200 package, click here to view the OneFit product.