NEWS
OneFit Integrated Solutions for Sage 50 extend the functionality of Sage products. Click here to see integrated solutions for CRM, Manufacturing or E-Commerce

read more

Sage Payroll Year End. The new tax year is nearly upon us. Contact us if you require program updates or support.

contact us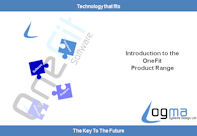 Services
We supply an exclusive selection of brands, used by the world's top financial institutions, which are renowned for reliability and performance.

IT Support
We have an experienced team with many years experience in IT suppor, providing an efficient, friendly and reliable service.
Consultancy
Providing IT, infrastructure and business software consultancy to small and medium businesses throughout the UK. Our skilled team of consultants can help you.
Hardware Maintenance
Our dedicated team of service engineers have years of hardware maintenance experience to provide our customers with a wide knowledge base to help overcome technical problems.
Cloud & Hosting Services
We provide a range of "Cloud Services" that greatly reduce both the cost and risks associated with deploying solutions locally on your premises. We have options for you to have your own full virtual server, or start with hosted desktop solutions providing Exchange and Office.
Hardware Supply & Installation
We carefully oversee the flawless supply of your I.T. hardware. From first point of contact, product quality testing, and quick delivery through to our comprehensive warranty offer. We support you every step of the way.
Disaster Recovery
Workplace Recovery is an affordable business continuity service for small and medium size enterprises, providing bespoke solutions for your individual requirements with full technical support ensuring minimal disruption to your business operations. There are many unforseen events that could render a business helpless with devastating effects.
Network Design
We can assist in the design and installation of the cabling infrastructure for your business operation. Whether you need CAT5, CAT6, Wireless or Fibre optics - or even a mix of the above, we can design and supply the right solution for you.
Virtualisation
Virtualisation can dramatically improve the efficiency and availability of resources and applications in your organisation. nternal resources are under utilised under the old "one server, one application" model and IT management spend too much time managing servers rather than innovating.
We explain the features and end benefits of any solution that we provide in a detailed yet client-friendly manner. Whether you have specific requirements or you need advice, our consultative approach will ensure you leave safe in the knowledge that you are making an informed choice.


Our staff have specialist knowledge of business systems in all types of industry. As well as providing Sage only solutions, we can provide Sage with integrated links to our OneFit software package.
For more information on extended functionality for your Sage 50 or 200 package, click here to view the OneFit product.